Stera-Sheen Green Label And Related Products
Exceed safety standards with the leading cleaners and sanitizers
At Purdy Products makers of Stera Sheen, we challenge ourselves to create only the highest-quality cleaners and sanitizers for the food service industry. The Stera-Sheen line of solutions is ideal for maintaining soft-serve ice cream machines, fryers, grills, espresso machines and more.  
Our primary goal is to help keep your customers safe, so you can continue to serve delicious products that keep customers coming back for more. For over 70 years, we've been providing our safe and effective solutions to top manufacturers and food service professionals.
We take great pride in our line of multi-use cleaners and sanitizers, but maybe you've got a unique problem that needs a unique solution. Our long-standing expertise means we've built several custom products for top food service professionals. Whether your goal is saving time or labor, a more effective chemistry, or anything else you can imagine, you can rest assured we can develop a solution you can depend on.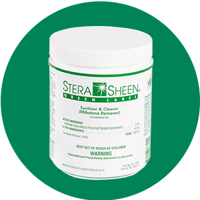 View Recommended Procedures (English)
View Safety Data Sheet (English)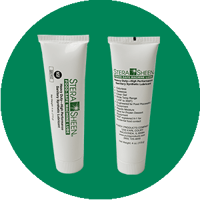 Stera-Sheen Food Safe Machine Lube
---