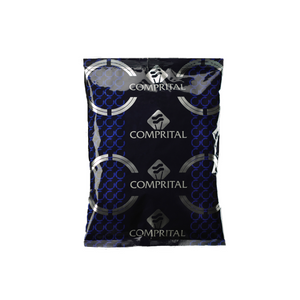 Integra Fiber P152 - Vegetal Fiber for slower melting by Comprital Italy - Gelato Texture/Structure Improver - Case (1kg x 8)
$30792

$307.92
🍁Fast and Free Shipping across Canada on orders over CAD $199. CAD $25 shipping for orders less than CAD $199.
---
---
Integra Fiber P152 - vegetal fiber for slower melting by Comprital Italy - Gelato Texture/Structure Improver - Case (1kg x 8)

The INTEGRA Line is one of Comprital's specialty. A line of products to improve the performance of your recipe, like shelf life, melting, creaminess… Low dosage, no taste, cold or hot soluble, they can make perfect your gelato in every condition. Fast and Free Shipping Across Canada on orders over CAN $199.
 Product
 Dosage
(g/l) 

 Packaging
(kg/N° bags or buckets)
 Integra Fiber
20
1 x 8 Bags
---
We Also Recommend